POCUS in the Pines
Point-of-Care Ultrasound Lecture/Practice Series
What: Dr. Druschel and Dr. Wade are hosting an in-person ultrasound training course for anyone (medical students, residents, or providers) interested in learning point-of-care ultrasound. This course will give practical skills for patient care provided in primary care, urgent care, and even in hospital settings.
How: We will offer didactic sessions followed by hands-on training with live models.
Dates: April 28 & 29, 2023, June 16 & 17, and September 15 & 16 (See agenda for courses offered on each day) The courses are separately accredited. You can mix/match any day. Sign up only for the dates you like.
Time: 7:30am – 5pm (1-hour lunch break) on 8 credit hours each day.
Location: Remedy Direct Primary Care – 1600 W University Ave, Ste 202, Flagstaff, AZ 86001
Registration here: https://forms.gle/XiLSATLxUyB8rG2R9
Topics:
Intro to ultrasound / knobology and artifacts
FAST exam and eFAST
DVT rule out via extended compression ultrasound
Lung
Gallbladder
IVC / AAA
Skin abscesses and Sinusitis
MSK Shoulder, Achilles, Biceps
Injectables including Steroids, Platelet-Rich Plasma, Prolotherapy
Ultrasound-Guided venous access
Injection Guidance for Large and Small Joints, Tendons, and 4 Nerves
POCUS in the Pines Agenda
Full agenda for each day of the course and an expanded course objectives document is linked to this agenda for those who are interested.
Sponsor:
Michael Druschel, MD is spearheading this course after his POCUS training across the last 10 years of hands-on practice. He is certified by POCUS.org as a generalist and has been scanning 365+ scans per year for the last 7 years. He is a family medicine physician and has worked with Butterfly Network as an advisor/researcher on the development of the iQ+ and various imaging modes as they roll out new products.
Laura Wade, MD is a practicing family physician and has been working with Dr. Mike Druschel for the past 3 years and is excited to be joining the teaching team as a practicing POCUS physician.
Cost (see agenda below for more):
Students – $20 per credit hour
Residents – $35 per credit hour
Providers – $70 per credit hour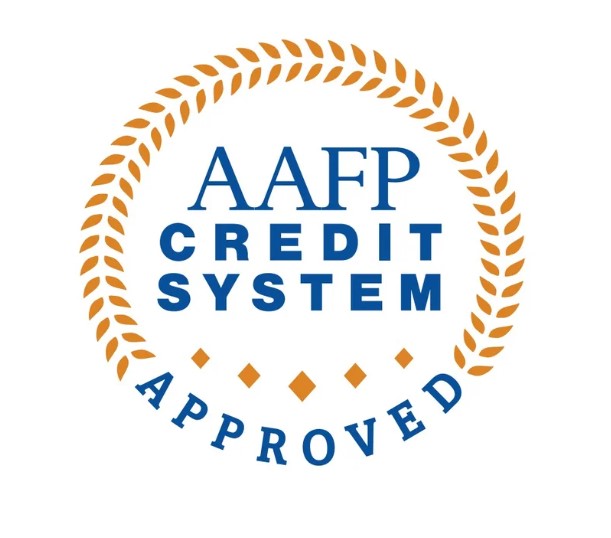 Intro to POCUS for the Urgent Care Patient Needs
Dates – April 28 (day 1) and April 29 (day 2); September 15 (day 1) and September 16 (day 2) in 2023
Time – 8am – 5pm (1-hour lunch break)
CME credit – 8 hours (each day)
Cost (per day) – $160 for students, $280 for residents, $560 for attendings (physicians/nurse practitioners/physician assistant)
Content – Knobology/artifacts, FAST, DVT, Lung, eFAST on day 1; gallbladder/biliary, IVC/Aorta (AAA), renal/bladder, and sinuses/soft tissues on day 2
Musculoskeletal POCUS Diagnostics and Injection Therapeutics
Dates – June 16, 2023 (day 1); June 17, 2023 (day 2)
Time – 8am – 5pm (1-hour lunch break)
CME credit – 8 hours (each day)
Cost (each day) – $160 for students, $280 for residents, $560 for attendings (physicians/nurse practitioners/physician assistant)
Content – Rapid knobology review, achilles/plantar fascia, elbow (biceps, lateral epicondylitis, olecranon), knee (MCL/LCL/IT band/pes bursa/patellar tendon/baker's cyst), and shoulder (biceps long head, AC joint, rotator cuff) all on day 1. Day 2 will focus on therapeutic injections in all of the above locations including nerve blocks, joint injections, peritendinous injections and therapeutics such as steroids, PRP (platelet rich plasma), prolotherapy, and hands-on practice.
FAQs:
Will this course offer CME credits?
Yes! "The AAFP has reviewed POCUS in the Pines, and deemed it acceptable for AAFP credit. The term of approval is from 04/28/2023 to 09/16/2023. Physicians should claim only the credit commensurate with the extent of their participation in the activity."
"AAFP Prescribed credit is accepted by the American Medical Association as equivalent to AMA PRA Category 1 credit(s)™ toward the AMA Physician's Recognition Award. When applying for the AMA PRA, Prescribed credit earned must be reported as Prescribed, not as Category 1."

Will I be able to use this in practice after this course?
Yes! You should definitely be able to use ultrasound for IV access, FAST exams, lung exams, etc. You will likely need more practice on shoulder exams. We cannot guarantee competence in ultrasound-guided joint injections for deep/large joints but you should be competent enough to start trialing adding ultrasound to joints you would do without ultrasound until you gain more confidence.

Can I bill for ultrasound in my practice?
This depends on the insurances you contract with and the practice location. Dr. Druschel or Dr. Wade can give you some advice as they have experience billing for ultrasound from private practice. Comprehensive advice is not part of this course.

Is ultrasound better or worse than X-ray or CT scans?
Often, ultrasound can be superior to X-ray and similar to CT scans in terms of sensitivity or specificity. You'll have to attend the course to get the details, you may be surprised at how sensitive ultrasound can be!

Is ultrasound dangerous to patients?
In general, the answer is no, but how we interpret imaging is where risk factors into the use of ultrasound. During the intro didactic, we will review ultrasound draw-backs, risks, etc.

Will you offer other training courses on ultrasound?
Dr. Druschel is exploring the interest for future courses which could cover bedside echo, thyroid, ophthalmic, obstetrics, and other POCUS topics at a later time. We do not currently have plans to offer dates beyond those listed. We are not available for travel to teach at your clinic.

Is there a deposit required upon registration?
Yes. We ask for a $50 security deposit charged to your credit card. We can refund this charge if your plans change and you notify us 30 days or more prior to the start of your course date. The $50 goes towards the cost of your course.